While the Coronavirus limits what work we can do from the office we can offer limited advice via webcam.
---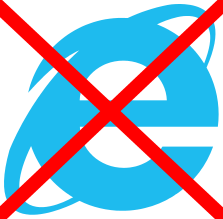 This does not work on Internet Explorer or Microsoft Edge. Please use a different web browser for video chat to work.
---
How do I know if I can video web chat to someone?
Before you begin, please read our FAQ to make sure you get the best out of this service.
If you try using the web chat outside the hours we are using it, it will be offline and will not be able to video chat with you.
---
1. Look out for the icons below on this page to pop up showing a solicitor is available to give advice.


2. After you start a chat, click on the video chat button.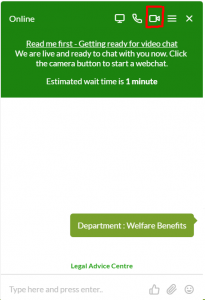 3. Go to Video Chat File Sending Form to send us any relevant documents.