Do you live in Cornwall and need legal advice?
We are trailing a new video chat advice service for anyone living in Cornwall. This is part of a special access to justice project.
Before advising you, we will need you to complete a GDPR privacy consent form online.
What we can advise on
The advice is only available at certain times. These are:
Family
Monday 9:30am – 4:30pm
Welfare Benefits & Debt
Thursday 2:00pm – 4:00pm
Friday 10:00am – 12:00pm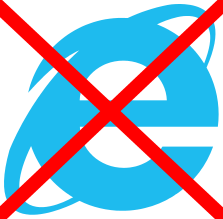 This does not work on Internet Explorer or Microsoft Edge. Please use a different web browser for video chat to work.
How do I know if I can video web chat to someone?
Before you begin, please read our FAQ to make sure you get the best out of this service.
If you try using the web chat outside these hours we will be offline and will not be able to video chat with you.
Look out for the icons below on this page to pop up showing a solicitor is available to give advice.


After you start a chat, look for the video chat button: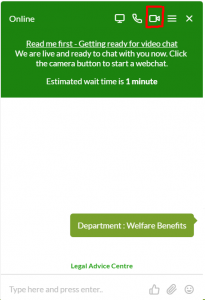 You will also be able to send us documents online to look through while giving advice.
Our video chat is a test for Cornwall residents only at the moment, but will keep expanding. We expect more people to give advice through video chat as it becomes more popular.
If you live in London, we might be able to help you with face to face advice at our drop in service.
Alternative advice in your area